From COC Onah
Residents of Nsukka urban Communities in Enugu State have raised the alarm over Impending outbreak of epidemic in the area arising from the stench that affects the habitat.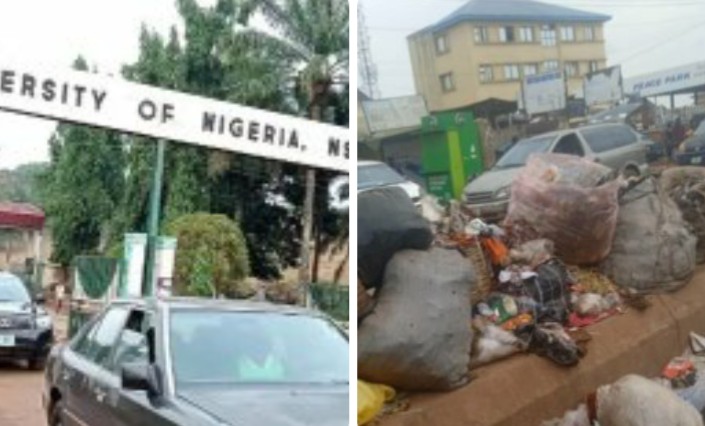 TheNewspad gathered that the recent sack of a contractor in the Enugu Waste disposal Management Board is traced to the indiscriminate disposals of refuse at different locations.
Epidemic is looming from the heaps of refuse dotting all nooks and crannies in the University Community since the past two months when refuse was last evacuated from the area.
Enugu road, Aku road, Beach junction, new Anglican road, Ogurugu road, barracks junction are mostly affected, according to investigation by our Correspondent.
Investigation also revealed that the outcome of the last general elections resulted in the shake up in Waste Management Board being used as bait to reward Peoples Democratic Party (PDP) loyalists in the State.
Besides, the engagement of unskilled contractors without the requisite knowledge of Waste Management to undertake such task especially during the wet season, remains a puzzle to Nigerians.
A University source said the bureaucracy involved in getting approval from the federal government by the Management of University of Nigeria (UNN), Nsukka to tackle the menace, is not only a time bomb in the University town, but to thousands of vulnerable children who have been subjected to the vagaries of life.