C.OC Onah
Nigerians have began to react to the arrest of the Biafran separatist leader Simon Ekpa.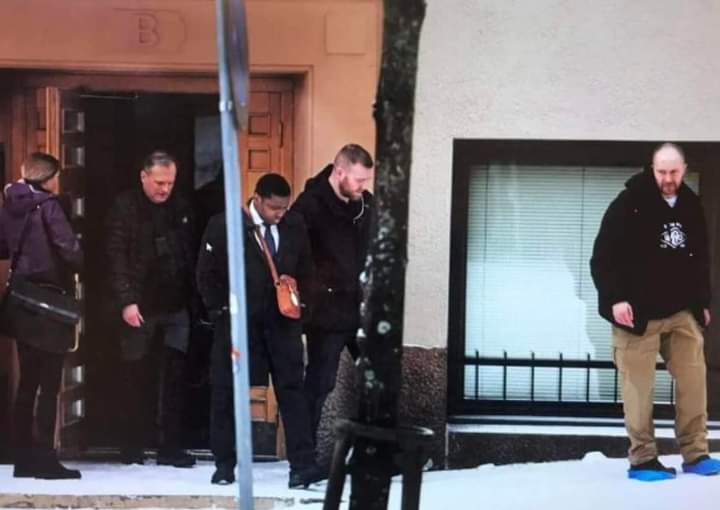 Ekpa, was arrested by Finnish Police operatives from his apartment in Lahti region of Finland at the Finnish Central Criminal Police in the early hours of Thursday.
He had also been linked to insecurity and threats of no elections in South Eastern Nigeria, amid persistent violence and stife.
Besides, several persons have been killed during as a result of frequent sit-at-home order that have been declared by the alleged fugitive.
TheNewspad reports that Ekpa, attained fame after the arrest and detention of Nnamdi Kanu, the leader of Indigenous People of Biafra (IPOB) was rearrested and retained in DSS custody in 2021.
The Nigerian government has yet to release Kanu, despite court of appeal judgement, which ordered his release months ago.
While some Nigerians have welcome the Simon Ekpoa's arrest, others have scorned at the reports of his arrest and denied the claim that he is the leader of IPOB.
Reacting to the development, Kingsley John Chibizor wrote on his Facebook:
"IPOB leader is Mazi Nnamdi Kanu who's currently being detained illegally by the Nigerian government despite.
"The Appeal Court Judgement Which Discharged And Acquitted Him On The 13th October 2022.
IPOB Don't Have 2 Leaders", he said, "Mazi Nnamdi Kanu Is The Only Leader Of IPOB".
Aanuoluwapo Ogunshola wondered why Ekpa was arrested in "Finland and issuing a sit at home in Nigeria, causing many panic among the Easterners, trying to jeopardize a presidential election, he should be brought back to Nigeria to answer some questions on terrorism".
On his part, Mr Godswill Chinyere junior said, "He doesn't belong to IPOB. He is sponsored by politicians".
Download Newspad app on playstore for more updates…