.
Operatives of the Nigeria Police have arrested three suspects in connection with the invasion of Ado Odo Ota Local Government Area of Ogun State, amid outrage.
The suspects, Sunday Owoyele 32, Idowu Ayobami 32 and 39-year-old Kola Owolabi who were arrested on the 4th of April, 2023, forcefully used dangerous weapons to chase away inhabitants of the area and grabbed their parcel of land at Atan Ayunrein in the Council Area.
Police Command's spokesman in the State, SP. Abimbola Oyeyemi, according to the spokesman, followed a petition received from Dada Gbabi family of Gbayunre Village, which stated that a group of land grabbers led by Joseph Ayodele invading the Village.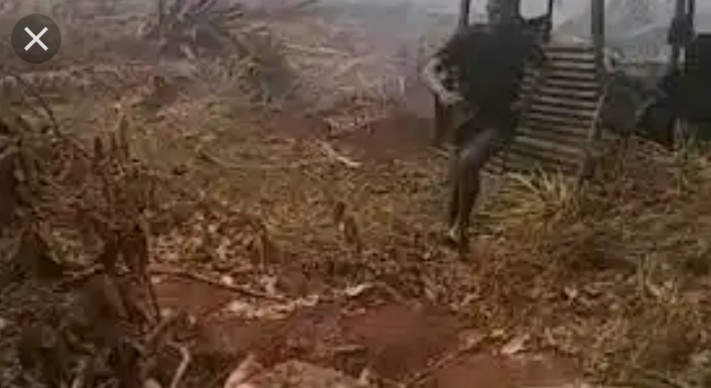 SP. Oyeyemi said in a statement on Monday that: "On the strength of the petition, the Commissioner of Police directed the Deputy Commissioner in-charge of State Criminal Investigation Departments, DCP Babakura Muhammed, to investigate the case and bring the culprit to book.
The police spokesman explained that "In compliance with the CP's directive, the D.C detailed a team of detectives to the scene where three members of the syndicate were apprehended, while others including their leader, Ayodele Joseph, took to their heels.
Oyeyemi said the syndicate led by one Ayodele Joseph (now at large) have been terrorizing Gbayunre Village in Ado odo Ota Local government Area of the State and its environs with dangerous weapons.
Accordingly, the Command, has requested fugitives to report himself at the State Criminal Investigation Departments Eleweran, Abeokuta in his own interest before they smoked out from his hideouts.
The Police Command spokesman, said assorted Criminal charms and weeds suspected to be Cannabis sativa were recovered from them.
Editor's Note: File photograph of a disputed parcel of land involving former member of Edo State House of Assembly, Henry Okhuarobo and a developer, appeared as featured image for the purpose of illustration