A fugitive Cyber stalker, Eboni Godswill, who has been stalking, Comrade Festus Alenkhe, the Edo State chairman of the Nigeria Union of Journalists, is discovered to have also been engaged in Bank financial fraud in Canada.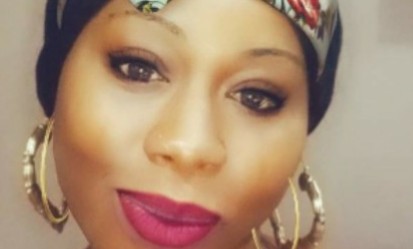 Investigation shows that the fraud scheme led to her arrest and one other person in Ontario, Canada where they were investigated, detained and charged to court.
Nigerian Journalists' investigation sourced from NorthumberlandNews.com, a media outfit in Canada, revealed that Godswill was now also wanted by the Nigeria Police for crime.
According to media outfit, Godswill, being a member of con gang in Canada, is wanted for alleged cyberstalking, defamation and false information to swindle people of their hard earned money.
The suspected Godswill, who was then called Rachael Elema because of her initial marriage to a member of the popular Elema family, was arrested with another man for the financial fraud running into over 18,000 dollars and charged to court according to Canadian law.
The report obtained from NORTHUMBERLAND News now in Google says "A man and Woman have been charged after an elderly couple was conned out of more than $18,000.
The senior couple was defrauded of money from Bank accounts and line of credit over a period of months , according to Northumberland OPP.
"Agbons, 27 of Toronto and Rachael Elema, 39 of Burlington both in Canada were charged with fraud."
Investigation further said the suspects were scheduled to appear at the Ontario Court of Justice in Cobourg on Aug. 19.
In the report published on Wednesday, July 22, 2015 , it was captioned "NORTHUMBERLAND SENIORS DEFRAUDED OF NEARLY $20,000".
After this financial fraud, the said Rachael Elema, now divorced, reverted to her maiden name Rachael Omoghan.
Further investigation revealed that the suspect, who later changed her name to Eboni Godswill, started using adopted name till she later changed it again to Rachael Eboni Osazee Iyonmana after she got married.
Interestingly, the suspect, like a camelon, reverted to her former name, Eboni Godswill, after a second failed marriage, according to investigation.
"Now having a smeared image to pursue a legitimate job in Canada, Eboni then went into blackmail as her source of income.
However, the chairman of the Nigeria Union of Journalists, Edo State Council, Comrade Festus Alenkhe, who has never met the said Eboni all his life woke up on 2nd January , 2023 to see his pictures on the internet posted by Eboni Godswill where she said he works with Bad Police in Nigeria.
Eboni, who then slandered Alenkhe with so many defamatory statements, further accused the NUJ chairman as a drug user.
Alarmed, Alenkhe petitioned the Inspector General of Police, IGP Usman Alkali who ordered the National Cybercrime Bureau in Abuja to commence investigation of Cyberstalking, cyber bullying, false information and blackmail.
Another petition of threat to life was also addressed to the Edo state commissioner of Police , CP Dankwara, which investigation has since began.
Having discovered that the suspect resides in Canada, the office of the lnternational Police (INTERPOL) was contacted.
Alenkhe was invited to Lagos and Abuja where he gave statements to the various departments investigating the case.
The police declared Godswill wanted after extensive investigation by the various police departments for cyberstalking and blackmail of Alenkhe.
According to the police document sighted in the notice board of the Force Headquarters Annex, Alagbon, Lagos and the State Criminal Investigation And Intelligence Department( SCIID, Benin City, the police have placed five million naira bounty on any useful information that will lead to the arrest of Godswill.
The wanted person document is with CR No. 4010/EDS/X/VOL. 2/16 issued by the authority of the Inspector General Of Police.
This was after a warrant of arrest was issued by a High court Judge in Edo State.
The wanted person document has the following information. "She is wanted by the police for offence of Defamation, Cyberbully/stalking and false information to members of the public through the social media such as Facebook , YouTube whatssapp networking and others".
"During further investigation, it was discovered that the said Eboni Godswill created a fake Facebook account with the name of Festus Alenkhe and several of his pictures where she has been chatting with the public on the Facebook handle as if, it is Festus Alenkhe that is chatting.
"The fake Facebook account has been reported to the authority of Facebook, while the police now has further evidence for prosecution.
"All the various defamatory posts on the fake Facebook account have been obtained by the police which will be used as exhibit thereafter.
"The reason for this persistent cyberbully/stalking by the said Eboni Godswill can not be easily ascertained as comrade Festus Alenkhe has never met the said woman nor engage in any business with her.
"There are no evidence to prove if there was any contact by Comrade Festus Alenkhe with the wanted Eboni Godswill."
But investigation says , she is into internet bully for money and other gratifications .
Police investigation continues.