A soldier in the Nigerian Army was allegedly shot dead on Wednesday afternoon in a robbery operation, opposite the brach office of Investment Banking and Trust Company Plc on Akpakpava road, Benin City, Edo State.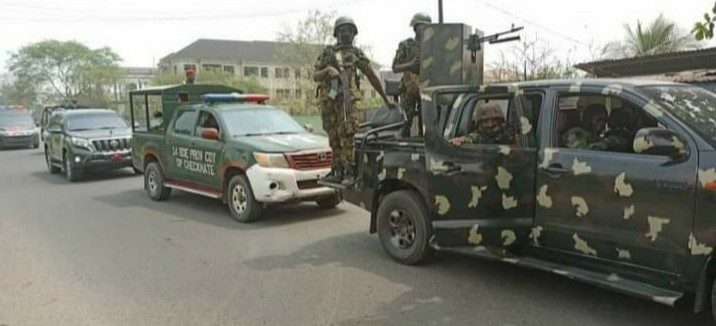 Security sources said the hoodlums had laid siege to the Bank, waited patiently before the attacked a patrol team vehicle where the sum of #26 million cash was kept at Akpakpava by Dawson junction, few meters away from the Bank.
The victim and other personnel had successfully carried out their banking services in the area before the hoodlums unleashed terror on them.
Some of the soldiers were wounded by their attackers who also snatched the cash that were starched sack bags and fled, according to sources.
Sporadic gunshots, which rented the air, caused commotion among road users and shop owners while traffic on Akpakpava and other routes, convulsed for several hours.
Spokesman for the Nigeria Police Command in Edo State, SP. Chidi Nwabuzor, confirmed the incident, which he said claimed the life of a soldier, but he did not provide further details.
The Nigerian Army spokesman, 4- Brigade, Capt. Yemi Sikoya is yet to respond to the inquiry from TheNewspad Correspondent as at the time of filing this report.