A stand up exhibition in honour of
Queen Iden (Iden N'okpokhuo), who was an epitome of love, beauty, courage, support and faithfulness in Benin Kingdom has been held in Oredo Local Government Area of Edo State.
Iden was one of the wives (Iloi) of Ewuakpe from about 1700 to 1712. She sacrificed her life so (died by affixation) in order for unification and peace in Kingdom.
The heroine who was buried beside the popular Oba market in the City. The sacred tomb has become a rally point for lovers of Arts and Benin people at home and tourists from diaspora.
Officials Edo State Ministry of Arts, Culture and Diaspora were joined by High Priest Osemwegie Ebohon attended the exhibition in Benin City.
The Permanent Secretary in the Ministry, Irene Omorogiuwa, represented Commissioner Bamidele Obaitan at the event which was organized by a media icon, Mr Uwa Imadiyi and Elizabeth Alison.
In a brief remark, Mr Uwa Imadiyi paid tributes to His Royal Majesty, Ewuare II, CFR, Oba of Benin for being a source of strength and greatness.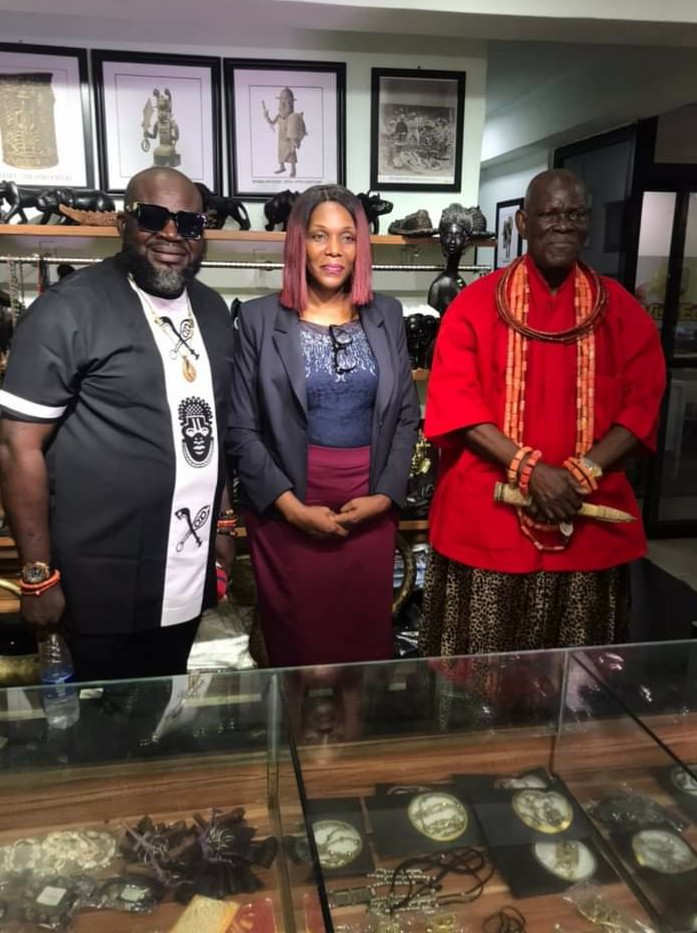 The Convener also hailed the support of High Priest Osemwegie Ebohon for his unwavering commitment in preserving Benin Arts and Culture at home and diaspora over the years.
He assured that the exhibition for Queen Iden will now be an annual colourful event that evolve across the globe in sustaining her legacy many young people could learn Queen Iden's incredible story.
TheNewspad reports that Benin paraphernalia and effigy of the famous Queen India N' Iyesigie (Benin warrior Queen) Bronze head were among the artworks that caught the attention of guests and Art collectors during the exhibition.
Download Newspad app on playstore for more updates…