Nigerians living in the suburb of Upper Siluko area, Ovia North East Local Government Area of Edo State are up in arms against attempts by disgruntled elements to remove their transformer over aborted political ambition.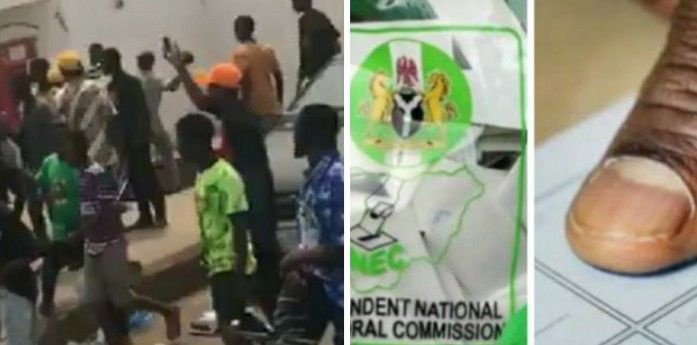 It was learn that the transformer was donated by one of the Candidates who contested for Ovia federal Constituency seat in February 25, 2023 election when the campaign train of her political party berthed in the neighborhood.
TheNewspad recalls that the gesture of the donor, followed a verbal promise by the elders in the area to support the Candidate's ambition if the Candidate assist them to resolve their electricity crisis, which has persisted for months.
Consequently, the politician acceded to their request, according to sources, but the supposed beneficiaries, allegedly failed to fulfill their part of the bargain after the transformer was donated as a gift by the female politician.
In the midst of this hostilities, suspected thugs, believed to have acted at the behest of a politician to draw victory from the jaws of the electorate by invading the area and demanded for the removal of transformer.
Alleged betrayal of trust, according to sources, fuelled rivalry that made suspected thugs acting at the behest of the politician, reportedly mobilised and attempted to remove the transformer, which was already energized to the national grid.
It was learnt that when intelligence report got to the youths who proceeded to their town hall and mobilised themselves along with women to the area and prevented attempts by the invaders to remove the transformer.
A resident of the area said a heated argument ensued between suspected thugs that were allegedly sent to enforce the orders and the locals, prompting the former to back down from executing their sinister plot.
The resident who pleaded for anonymity, said they are battle ready to ward off attempts to remove their transformer, which he claimed "was bought with tax-payers money", and donated by a kindhearted Nigerian.
The source said, "I am personally not happy that the donor lost that election. But, we are helpless. Our transformer is already serving us here. We won't allow anybody to remove it. That election has been won and lost!".
The Independent National Electoral Commission (INEC) declared Hon Dennis Idahosa, member representing Ovia Federal Constituency in the House of Representatives as the winner of the winner of the 2023 of the Constituency election.
The Returning officer in Ovia Federal Constituency, Prof. Nosakhare Ekhosuehi, declared him winner of the contest with 19,851 votes, ahead of the Peoples Democratic party (PDP) Candidate, Hon. Omosede Igbinedion who secured 18, 396, while the Candidate of Labour Party, Dr (Mrs) Osayuki Ekpelle Asemota who scored 17,608 in the election.