.
Delta State governorship Candidate of Peoples Democratic party, PDP, Mr Sheriff Oborevwori has welcome infant grandson into his family fold.
Oborevwori's made the announcement via his social media page, ahead of the shifted polls by one week by the Independent National Electoral Commission, INEC.
He also shared the photographs of the baby, his son and his grandson on the social media page where he gave thanks to God as a proud grandfather.
Oborevwori wrote: "Such a joy to behold my grandson!" who he did not disclose his name.
According to the PDP Candidate, "God has indeed blessed me and my family; may His name be praised forevermore".
TheNewspad reports that goodwill messages have started pouring in from Nigerians, including his family, party faithful, friends and well-wishers for the milestones.
Download Newspad app on playstore and follow us for more breaking news updates and videos…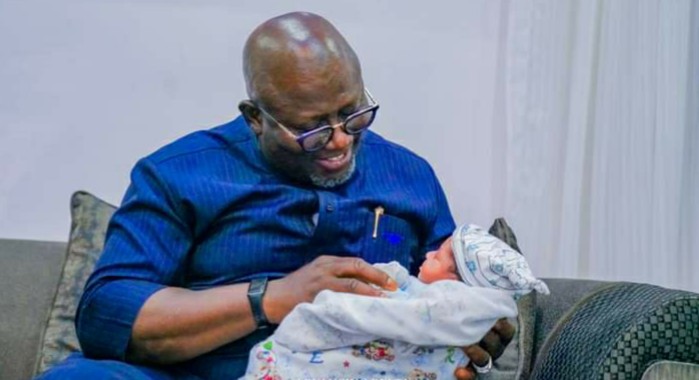 65 total views