A violent protest by angry residents claimed lives of four persons including a nursing mother on Wednesday in Benin City, Edo State, leaving scores injured.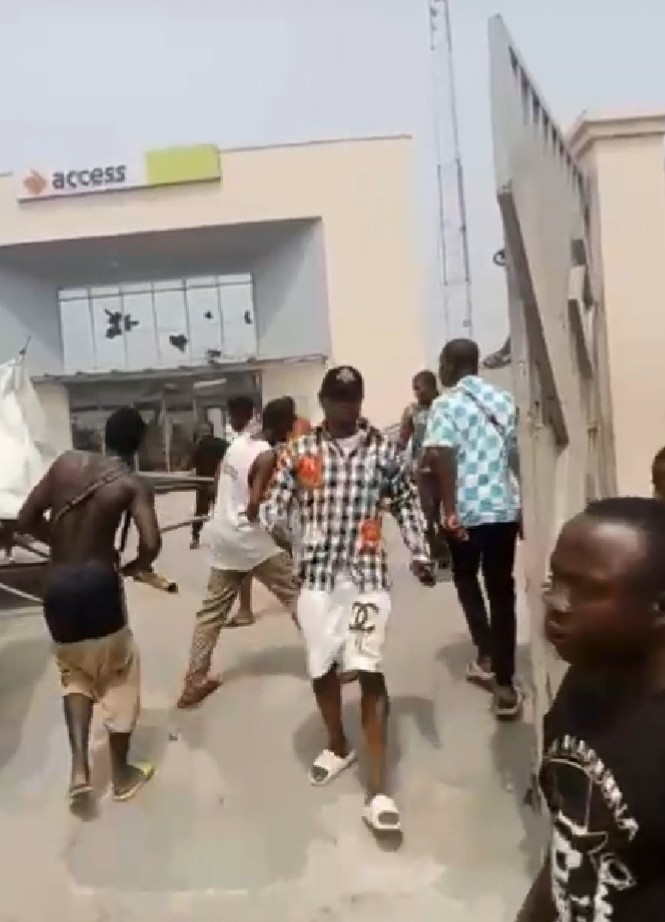 The yet-to-be identified woman who strapped her baby on her back was hit by a stray bullet allegedly fired by one of the security personnel while dispersing the protesters who went on rampage over new Naira scarcity.
TheNewspad learned that the unidentified operative was attached to Central Bank of Nigeria annex on Akpakpava road, while rushing to make transaction at Access bank, few metres away.
New Benin, Sapele road, Sokponba, Upper Sakponba and parts of Wire road axis were not spared in the attack.
Trouble started when traders and market women besieged the CBN annex to seek clarifications on how to submit their old naira notes and possible means of getting the new ones.
Tension became rife when CBN officials ignored the protesters and attempted to attend to an official government vehicle which was at the bank to allegedly move new notes from to another destination.
The protest which began peacefully further degenerated when a police officer attached to the CBN allegedly shot one of the protesters while others were injured.
The melee prompted store owners and traders in the locality, including Oba market, Lagos street, Ibiwe and Mission road axis to abandon their wares and joined the protest.
Roads leading to king's square were blocked just as protesters bonfire hurled stones on government vehicles in sight.
Ecobank and Zenith both on Akpakpava alongside First Bank at New Benin market whose Automated Teller Machines (ATMs) were shut down over a month ago.
Also, Guarantee Trust Bank (GTB) on Sapele road were also breached by angry youths.
Spokesman of the Nigeria police Command in Edo State, SP. Chidi Nwabuzor, confirmed the incident.
But he declined comments on the casualty figure in connection with the violent protest as at the time of filing this report.
Download Newspad app on playstore for more updates…